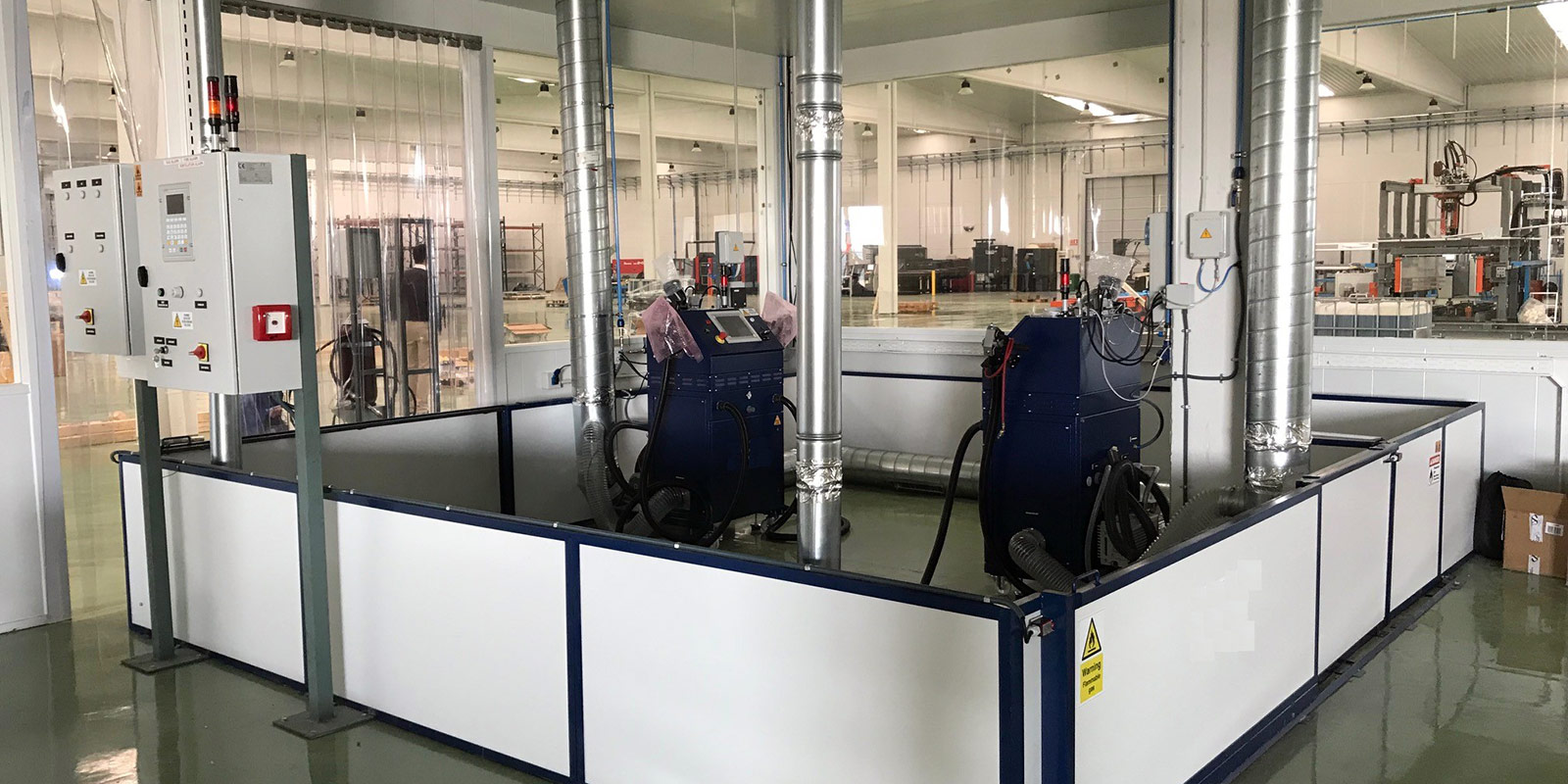 About Hydrocarbons A2L Refrigerant Application (HC)
The interest and the application for Hydrocarbons (HC) refrigerants is growing more and more, especially now that the impact of global warming refrigerants has acquired an important role in the industry of refrigeration and air conditioning.
Natural refrigerants ecological as the HC (main used: Isobutane R600a and Propane R290), are now all available as mature technologies for most applications.
It is widely recognized that hydrocarbons HC refrigerants are excellent in terms of performance, but also that they have features for their environmental use in terms of flammability.
FT srl is sensitive to the subject of the design of systems for the industrial treatment of HC and has developed over the years a range of products and projects dedicated exclusively to the treatment of this class of Refrigerants. This range of products is achieved by following suitable criteria for safety in the workplace for potentially explosive environments in which they are taken as a source of explosion due to involuntary refrigerant leaks during the manufacturing processes of refrigerators.
FT srl realizes specialized secure systems for testing, evacuation and charging with HC refrigerants of the refrigerant circuits, providing fa special commissioning of appropriate working areas equipped with auxiliary forced ventilation systems and monitored by means of leak Gas sensors detecting leaks to safeguard the safety of the operator according to existing rules on the prevention of possible explosion.
FT Flammable Refrigerants Dosing System
The equipment for the final vacuum and the charge of HC refrigerants are realized according to ATEX Directive 2014/34/UE, inside a proper workspace for refrigeration units to be loaded with flammable gas.
The working area is provided by an enclosure ( typical size 20sqm) with fireproof panels to avoid eventual Gas exhaust out of its perimeter. One or more enclosure doors can be controlled by microswitch.
Inside the working area, a supply of forced ventilation is installed, which provides for the necessary change of air, so to keep under control the concentration of hazardous gas. Inside of this area work it is placed and fixed the HC vacuum and charging machine with one / two injectors. The refrigerant tank in use, can be installed inside another area and it can deliver the refrigerant to the charging station by means of Refrigerant Transfer Pump systems.
Standard Components of an FT Flammable Refrigerants Dosing System
iROCKALL HC Vacuum and Charging Station
iROCKALL HC realizes the vacuum, a preliminary test leaks and Refrigerant in liquid status on the cooler circuits. Class of refrigerant are A3 and A2L. iROCKALL HC is configurable for all throughput production lines of domestic and commercial refrigerators and other fields of application making use of isobutane (R600a) and/or propane (R290).
Assembly lines making use of most recent refrigerants as R1234yf and R1234ze are also the natural workplace for iROCKALL HC iROCKALL HC is fully controlled by Smart Unit device.
Charging speed: up to 25 g/s for HC/A2L and up to 40 g/s for HCFC/HFC refrigerants
Medusa Monitoring System
Medusa represents the general central control and command of the entire plant for the treatment of HC refrigerant gas. It is controlled by electronic unit for gas concentration detection sensors installed inside the charging working area, and iRockall HC. Gas sensors detect the relevant concentration in %LEL and Medusa makes the relevant safety actions according to the current Safety directives. Medusa system also provides to control the forced ventilation system so to enhance the air flow rate in the presence of dangerous concentrations. All power and pneumatic supply for the HC charging area devices are controlled by Medusa.
Eolo Forced Extraction System
Eolo System consists of a fan soundproof / free multispeed in HC, rated capacity up to 4500 m3 / h, controlled by sensors, pressure differentials. The control system is regulated by a special driver panel, interfaced with the Medusa monitoring system and with the charging unit iRockall HC. FT designs the relevant extraction piping according to the Charging Area defined during Pre-Sales Engineering with Customer.
Automatic Refrigerant Transfer Pump System
The Refrigerant Transfer is made by Hydropneumatic Pumps that by means of a hydraulic cylinder, powered by a pneumatic energy, pressurizes and transfer in liquid phase the refrigerant. The system, can be integrated to the Refrigerant Charging Station or installed in a specific storage room. The system is controlled by the Charging Station and by Medusa to adapt at same time the relevant safety and functional constraints.
HC Refrigerants Treatment Systems
iRockall HC Product Details
FT Future Technologies S.r.l.
Via delle Sorgenti, 5
58033 Castel del Piano GR ITALY